News Details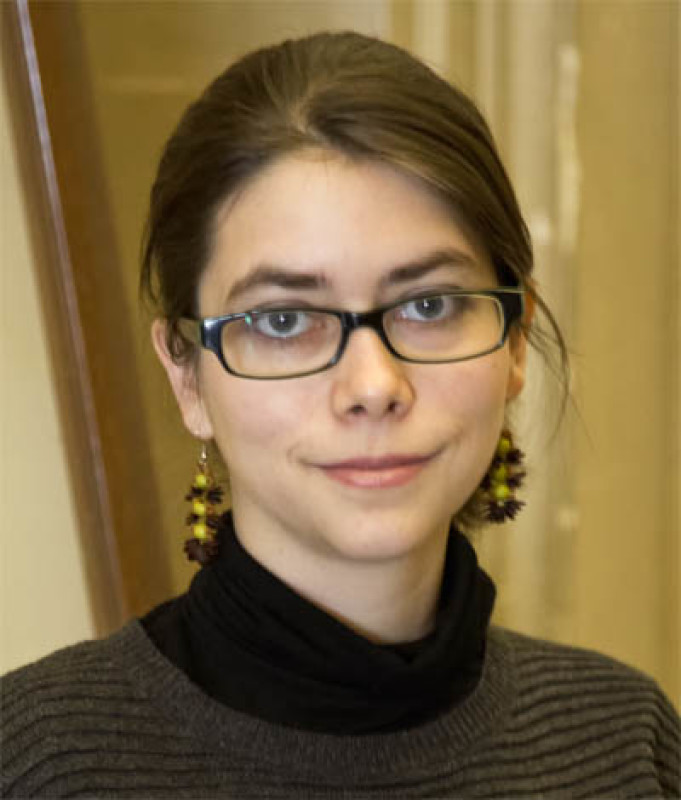 2021-10-07
Why words matter: communicating science through public engagement and poetry
KLI fellow and entomologist Alice Laciny published her first science poem, Cycle, in the journal Consilience. The science behind the poem, explained here, is based on Alice's own expertise on ants and their parasites, in this case, parasitic nematodes. We asked Alice to give us some insight on her approach to outreach engagement and art and how they interweave with her life and mind as a scientist.
by Alice Laciny
Along with insects, words and languages have always been a passion of mine. In my academic career, I find writing papers just as enjoyable as conducting the research they are based on, because these texts allow others to take part in my fascination with the subject. But even beyond academia, I find great joy in increasing the accessibility of science for a large and diverse audience (such as the Pint of Science program). This has led to my engagement in science education and outreach via working with schools (e.g., IST school visits) or interested hobbyists (e.g., entomology science club), to open up the fascinating worlds of entomology in particular and science in general for as many people as possible. I have often found that being able to explain a complex scientific concept in simple terms helps me to truly understand it myself.
So what could be better for breaking science down to its bare, accessible essentials than crafting spooky short stories about ants, limerics about evo-devo, or (in this case) poems about parasitic nematodes? Within the past year – partially inspired by the understimulation of lengthy lockdowns – I have finally taken the first steps to combine my passion for writing with my love for science outreach beyond the dusty folders of my private laptop. I am now happy and proud to see my first poem published in Consilience, and hope to add more science-inspired stories, articles, and poetry to the list in the near future.
Cycle
Alice Laciny
So hungry now
A babe within a babe
One to prosper, one to perish
Children fed with delicious destruction
One sleeps, another unfolds within
Coiled tightly now
A loop within a loop
She needs no wings to fly
Consumed within the void of her own shell
A dark, damp destiny awaits
Swim swiftly now
An urge within an urge
The glistening water beckons
Expanded skin screams for release
And ends mark new beginnings